Menogyn staff members are passionate about the outdoors and possess exceptional wilderness skills. These special people love working with kids and are eager to share their knowledge with your camper. 
Many staff members return annually and are trained in Wilderness First Responder and Wilderness Water Safety. All of our employees have completed our intensive training and are dedicated to supporting campers' personal growth, helping them build confidence, self-respect and new friendships.
Executive Director Doug Nethercut
My first involvement with Menogyn was as a canoe camper in 1973. Since that first summer, I have been a long-trip camper, canoe and backpacking guide, board member and more recently, a camper parent. I have experienced firsthand the power of Menogyn to transform lives.
After 26 years in nonprofit management work, I returned to work at Menogyn in 2009. When I am not on West Bearskin, I live in south Minneapolis with my wife Diana and our daughters Sophie and Rachel. If you ever have any questions or suggestions regarding Menogyn, please do not hesitate to contact me.
Reach me by email or phone. Fall, winter and spring phone: 763-230-9314. Summer phone: 218-388-4497.
Program Director Fred Sproat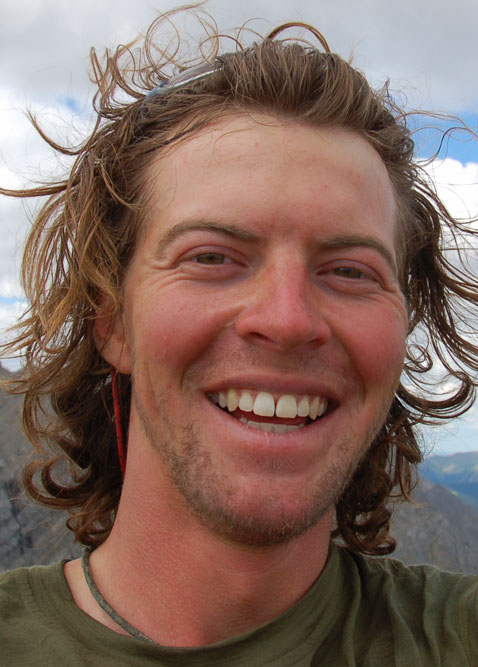 Originally hailing from Duluth MN I first ventured into the Boundary Waters as a ripe five year old following my folks down the Stairway Portage and across Rose Lake.
Since that first overnight experience and becoming program director at Menogyn I've been fortunate enough to work for some incredible outdoor organizations in Oregon, California, and Colorado as well as spend five summers guiding trips for Menogyn.
I'm honored to serve as Menogyn's program director not only because it's located in one of the most beautiful places I can imagine living, but because of our mission and work. I full heartedly believe in the power of wild places and their ability to open one's eyes to our own full potential and abilities.
I try to spend as much of my spare time on a bike, a pair of skis, or in a canoe. Don't hesitate to get in touch with me about anything and everything Menogyn or adventure related!