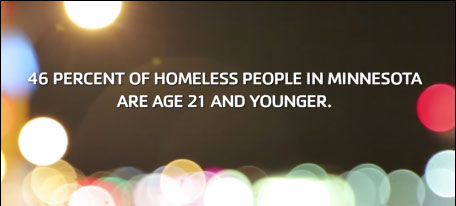 When we work with young people, we use these principles to guide our work:
A strengths-based approach that builds on the talents of each youth
A non-judgmental approach that meets youth where they are—regardless of background, experience, choices or behaviors
A trauma-informed approach for our relationships, responses and services—recognizing that many youth have experienced trauma
Empowerment for youth to make choices that will positively impact the future
Opportunities for youth to recognize and seek their potential
Families have an impact in young peoples' lives
Community partnerships are valuable
Core values of caring, honesty, respect and responsibility
History
For over 140 years the Y has been connecting youth to caring adults in an effort to cultivate safe, stable, healthy, and independent young people. Over the last few decades, Youth Intervention Services has continued to work toward this goal:
1990s: The YMCA of the Greater Twin Cities helped to form POINT Northwest—a collaborative effort to help runaway and homeless youth in Hennepin Count.
2000s: The Y became involved in juvenile justice work—connecting youth with caring adults and necessary resources.
2010s: The Youth Intervention Services team grows and is able to offer more outreach services, to more than 1,700 young people throughout the metro area.
Confidentiality
Staff respect each youth's right to privacy unless the release of information is necessary to prevent serious harm to the young person, or others.
Staff do not share private information unless appropriate and with valid consent from the youth, or a person legally authorized to give consent on their behalf. When possible, youth are informed if information they have shared has been or will be disclosed with someone else.