Made in Minnesota: Food Facts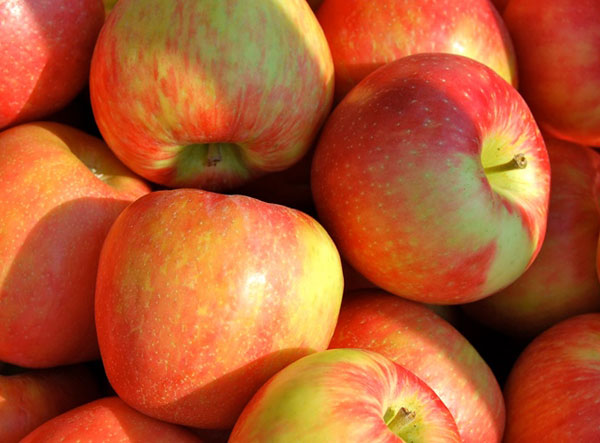 The flavors found throughout the land of 10,000 lakes range from sweet to strange. Here's the skinny on some local favorites:
Honeycrisp apples
Developed at the University of Minnesota in 1991, the Honeycrisp is an ideal healthy snack to enjoy on the go. Aside from tasting delicious and having a satisfying crispness, apples boast quite a bit of soluble fiber to help you feel full, an antioxidant called quercetin that helps boost endurance (think longer workout!), and vitamin C, which helps boost your immune system.
Ju(i)cy Lucy
Two Minneapolis establishments have spent years duking out who holds the title for the original cheeseburger that features cheese inside the meat patty—Matt's Bar (Jucy Lucy) and the 5-8 Club (Juicy Lucy). Combining at least 500 calories, lots of sodium, and the risk of molten cheese shooting onto your chin, either version of the burger is probably best saved for an occasional splurge. Try making a healthier version at home with turkey burger and reduced fat cheese.
Lefse
Although this traditional Scandinavian potato flat bread wasn't originally concocted here, Minnesota is home to Mrs. Olson's, a popular producer of lefse. The Mrs. Olson's recipe is cholesterol free, low in both sodium and fat and comes in at just 60 calories for half a sheet.
Lutefisk
Lutefisk is made from dried whitefish, lye, and water. Similar to lefse, lutefisk was first conceived in northern Europe, but Minneapolis-based Olsen Fish Company is the largest lutefisk processor in the world. Although there is little nutritional value in lutefisk, it's often enjoyed to celebrate Nordic heritage. Check out some simple lutefisk recipes from Olsen.
Salted Nut Roll
St. Paul's Pearson Candy Company sells the "crunchy, salty, sweet, and chewy" Salted Nut Roll. An original Salted Nut Roll will satisfy your sweet tooth with just 100 calories from fat, eight grams of protein, and no gluten. When you can't resist the temptation of a candy attack, consider choosing a Salted Nut Roll over other chocolaty choices.