Sample locally grown seasonal crops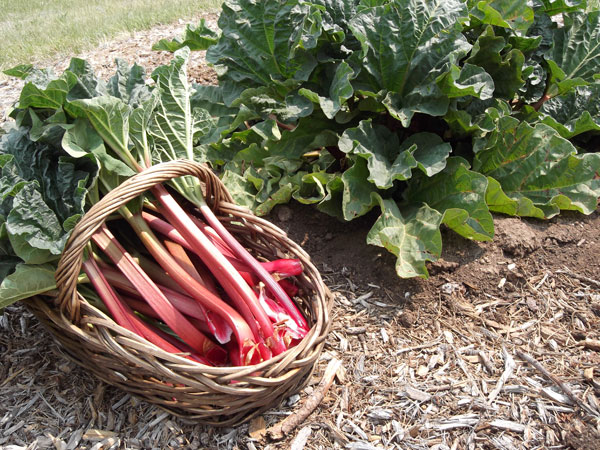 With the (eventual) arrival of spring comes a long list of seasonal fruits and vegetables. This spring, head to the grocery store or market to stock up on the bounty of fresh produce that can be grown right here in Minnesota:
Asparagus
Potassium, manganese, and copper are abundant in asparagus. These minerals help to control heart rate and blood and to produce red blood cells.
Try preparing asparagus in all sorts of ways:
Add to an egg white and feta cheese omelet, then top with halved cherry tomatoes
Steam, then drizzle with a vinaigrette dressing
Shake in a plastic zip bag with a little olive oil and seasonings, then bake at 400°F until crisp
Peas
Peas are packed with folic acid, vitamin C, and fiber. Vitamin C helps your body resist infection and inflammatory free radicals and folic acid is known to help expectant mothers prevent birth defects.
Peas are pleasing in:
Salads—toss into potato salad, to pasta salad, to tuna salad, to green salad
Pilaf—stir peas into cooked rice or barley and season with herbs
Guacamole—substitute half of the avocado with mashed peas to decrease fat content
Rhubarb
Rhubarb is rich in vitamin K, vitamin A, and folates. Vitamin K helps promote bone strength and is often used in the treatment of Alzheimer's disease. Vitamin A is a powerful natural anti-oxidant, is essential for healthy eyesight, and research suggests it helps the body protects against lung and oral cancers.
Think outside the pie pan—rhubarb doesn't have to be paired with loads of sugar. It's an excellent condiment.
Spinach
Savor spinach and get the added benefits of vitamin A, iron, and calcium. Including spinach in your regular diet helps prevent osteoporosis and anemia. Besides, it is believed to protect the body from cardiovascular diseases and cancers of colon and prostate.
Spinach is a spectacular addition to:
Potatoes—mix cooked spinach into mashed potatoes for an extra nutritional punch
Smoothies—toss a handful into your favorite fruit smoothie
Stir fry—cook spinach with bell peppers, onions, mushrooms and broccoli in a little olive oil on high heat
Watercress
With vitamin C, vitamin K and calcium, watercress can help to prevent osteoporosis, anemia, and is believed to protect from cardiovascular diseases and colon/prostate cancers.
When you get tired of your usual greens, watercress is a great alternative:
For the greens in a salad
For the greens in sandwiches and wraps
For the full amount of spinach in spinach dip