How a shopping trip to Ikea helped families in transition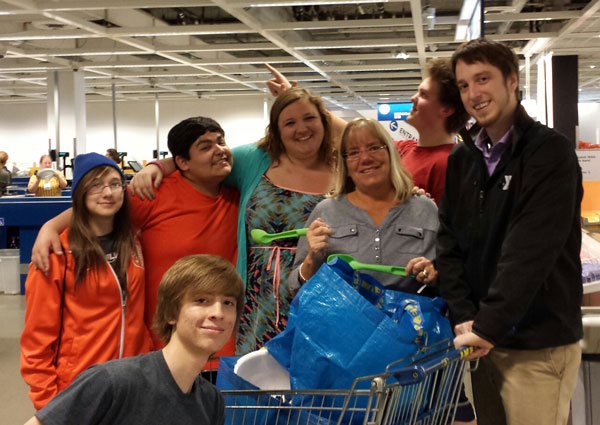 Giving back and providing support to our neighbors is one of the primary areas of focus at the Y. To support this priority, the Leaders Club is a program that provides opportunities for youth to develop leadership skills and abilities through service learning activities and projects.
Thanks to a recent grant from Thrivent Financial, the Leaders Club from the Eagan YMCA headed to IKEA for basic household items to deliver to Bridging—a local nonprofit organization that helps people transitioning out of homelessness and poverty.
As the largest furniture bank in North America, Bridging and its volunteers have furnished more than 60,000 homes since 1987. Qualified recipients can choose from items like a bed, dresser, couch, dishes, towels and more. The Eagan Leaders Club bought items for Bridging's basic kitchen packs, which include a dish towel, measuring spoon, spatula, whisk and a few other staples.
After the shopping trip, the Leaders Club delivered its donation to Bridging, where they got a tour and could see the impact they had on helping families in need. Karen Roberts, Family Engagement Program Director at the Eagan YMCA says, "It was eye-opening and kids were encouraged to come back and volunteer as part of Leaders Club, or on their own. It was a fun and meaningful experience for all involved."
To learn more about the Leaders Club and how to get involved, contact Karen Roberts, Family Engagement Program Director at the Eagan YMCA.