Celebrate the season at the Y or at home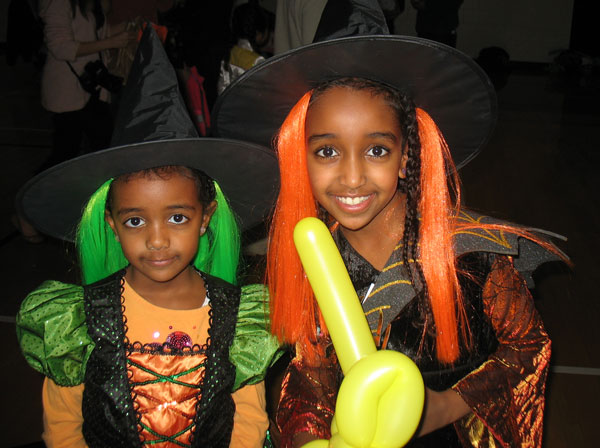 Autumn is in full swing in October and to celebrate, several YMCA locations throughout the Twin Cities will be hosting harvest parties. Stop by a local Y to enjoy fun for the whole family, including bonfires, bounce houses, crafts, costumes, face painting, games, haunted houses, treats and youth fitness classes. Parties are free and open to the public, so bring family and friends.
Join the fun at a Y near you (party activities and details vary by location): 
Can't make it to a Y party? Consider hosting a healthy harvest party at home. To plan a fun fete for all ages, consider heart-pumping games, tasty treats and festive decorations. 
Here are a few ideas to jumpstart your party planning: 
Air pop some popcorn, roast some nuts, or prep pumpkin seeds for a tasty treat.
Set up an apple tasting station for guests to try out several different varieties of apples like Gala, Granny Smith and Red Delicious—and don't forget about Minnesota varieties!
Play a variation on lawn bowling—use funny-shaped gourds as the "ball" and roll the gourds to knock down light "pins" like empty water bottles or paper towel rolls.
Have a Great Pumpkin Race, a relay-style game where teams compete to see who can move a basket of mini-pumpkins the fastest.
Take a walk around the neighborhood to collect fallen leaves. When you get back home, have everyone create their own fall placement by pressing leaves between sheets of clear contact paper.
Create a stamp station where guests can stamp paper lunch bags with the leaves you've collected, or with cut apples—these bags make it easy to give everyone a take-home treat of a healthy snack like popcorn, nuts or seeds.
Use the harvest for decoration inspiration—make an arrangement of gourds for a centerpiece, use cored apples as votive candle holders, or hollow out a pumpkin to serve as a flower vase.