Drop off a donation for Gifts for Seniors at the Y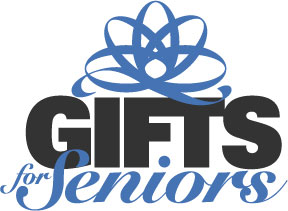 Starting in November, all Twin Cities YMCA locations will be hosting a Gifts for Seniors (GFS) donation campaign. Similar to Toys for Tots, GFS is an organization that collects new, unwrapped gifts at local businesses and delivers them to isolated or homebound seniors in the metro area.
How you can help
There are many ways you can participate in the campaign. You can:
Donate a gift (see the GFS wish list for ideas)
Donations will be accepted at all Y locations from mid-November until the New Year (so you can even donate re-gifts or take advantage of after-Christmas sales!) Just drop your new, unwrapped gift in the collection barrel at your local Y.
Transport gifts to GFS
You can help us transport gifts from the Y to the GFS operations center in Minneapolis. Contact the ForeverWell coordinator at your Y branch to volunteer.
Connect GFS to organizations that serve seniors
GFS depends on help from organizations in local communities to help them find isolated seniors and deliver gifts. If you know organizations that serve seniors in your area—such as churches, meal delivery programs, visiting nurses, etc.—invite them to become a GFS partner.
Volunteer at GFS
Helping others is so rewarding—and the holiday season is a great time to get involved. See the GFS website for more information on volunteer opportunities.
(Please note: Because donated gifts need to be unwrapped, gift wrapping help is not needed.)