10 tips to enrich your life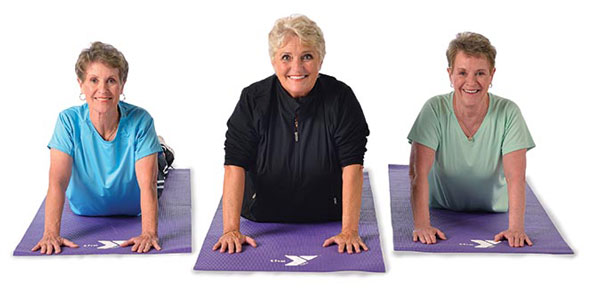 Living life to the fullest means enriching your life—body, mind and spirit. Start living your life to the fullest with these 10 suggestions from Roxy Kline, YMCA Healthy Living Director:
Embrace positivity.
Try to make behaving in a more positive way a habit. To do this, the Mayo Clinic suggests being open to humor, following a healthy lifestyle, surrounding yourself with positive people and practicing positive self-talk.
Simplify.
From small changes like organizing a drawer or closet, to donating unused items, to getting your finances in order—simplifying areas in your life that cause you stress can help you to get the most out of each day.
Cherish moments of bliss.
Emily Dickinson once said, "Find ecstasy in life; the mere sense of living is joy enough." Take the time to enjoy little happy moments when they present themselves—good company, great food, belly laughter or fascinating conversation.
Take care of your body.
Part of making the most of life means being healthy enough to do the things you enjoy. Eating smart, getting plenty of sleep, maintaining good posture and being active are all ways to help take care of your body. Get more tips on achieving and maintaining a healthy weight from the National Heart, Lung and Blood Institute.
Take care of your mind.
Always keep an eye out for opportunities to learn something new and challenge your mind. Try finding a class where you can learn a new skill—from crafting and art to languages, the Huffington Post reports there's a link between health and education.
Resist your rut.
Changing your routines can help to boost creativity, discover new tricks, and expand your understanding. If dinner always includes meat—try eating vegetarian once a week. If you always head for the treadmill, switch things up with a water workout twice a month.
Participate in life instead of watching it pass you by.
If you're invited to participate in an activity, join a new friend for coffee, try a new restaurant, or volunteer—try saying "yes" even if your natural tendency is to turn down the offer. You might be surprised to find out how many benefits come with participating in new experiences.
Take a healthy risk.
Conquer your fears and replace fear with curiosity through healthy risk taking. Examples of healthy risks include learning a new sport, expressing your feelings, and joining a club where you can meet new people. The YMCA is a great place to try taking healthy risks—look for News and Schedules for Older Adults like social clubs, special events and classes.
Engage in quiet reflection.
Take time to think, dream and reflect—without others, without phones, without distractions. Try doodling, thinking through the things in life for which you are grateful, or meditating. Don't worry if you've never practiced meditation, Psychology Today offers up these five meditation tips for beginners.
Laugh.
REALLY laugh—long and loud. PBS cites several physical, emotional and social benefits attached to humor, including less pain, less stress, improved problem solving and better relationships.