Six easy ideas for exercising outside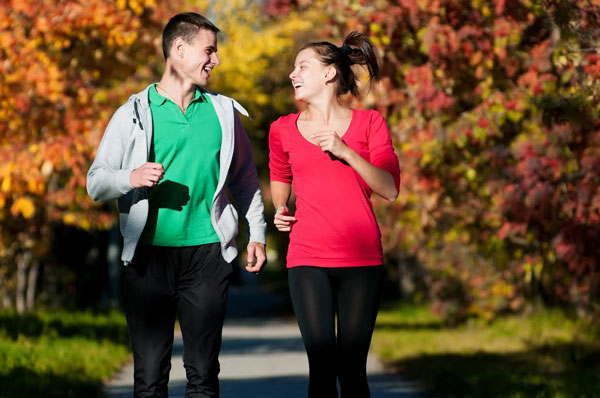 When the weather is amazing, heading indoors to workout can be a barrier to getting your regular exercise routine. If you are planning to exercise outside, consider doing it near your local YMCA, where you can check-in pre-workout to get credit for your health insurance reimbursement.
Complement your in-gym workouts with these ideas:
Hiking
Head out for a hike to enjoy the natural beauty of Minnesota. Choose to stay in-town, or head outstate to explore. If you're not up for planning and packing for a hike, you can always head to one of the outdoor trails at YMCA locations like:
Jogging
If you're looking to run near the water, in a park, or along an historic route—you have plenty of options to take a break from the treadmill in Minneapolis and St. Paul.
Biking
If you're crunched for time, consider turning your commute into a biking workout. Or, burn calories on miles and miles of bike boulevards and trails in the Twin Cities.
Paddling
Whether kayaking, canoeing, paddle boarding or rowing, propelling yourself across the water is a great opportunity for outdoor strength training. If you'd like to "try before you buy" consider renting equipment from:
Swimming
Take advantage of Minnesota's reputation as the land of 10,000 lakes and head to a swimming beach in the metro. Or, find an outdoor pool that offers lap time—like the Y pools in Shoreview and West St. Paul. Find inspiration for a water-based cardio workout at My Daily Swim.
Don't forget to work toward total-body conditioning
With your outdoor exercise complete (or on those nasty weather days)—head to the Y for strength or cardio training—depending on what you didn't get through your outdoor workout.
YMCA members can try free Group Exercise classes like Body Weight Training and Core Conditioning for strength, and Step and Tabata for cardio. The Y also offers small-group Trainer-Led classes where participants can try strength-training trends like Barre, Pilates Reformer, Kettlebells and TRX Suspension Training. Small-group training can also be customized with up to eight people to combine indoor and outdoor workouts.