Try something new and meet new people with this free membership benefit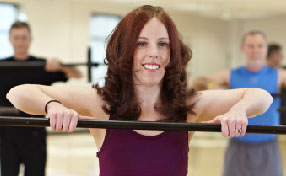 With over 60 types of classes to choose from, you'll find a Group Exercise class that's right for you at the Y. If you're not sure where to start, you can drop in to check out a class at any time—there's no pre-registration required, and all fitness levels are welcome.
Our most popular Group Exercise classes include:
Search the schedule for free Group Exercise classes at your YMCA.