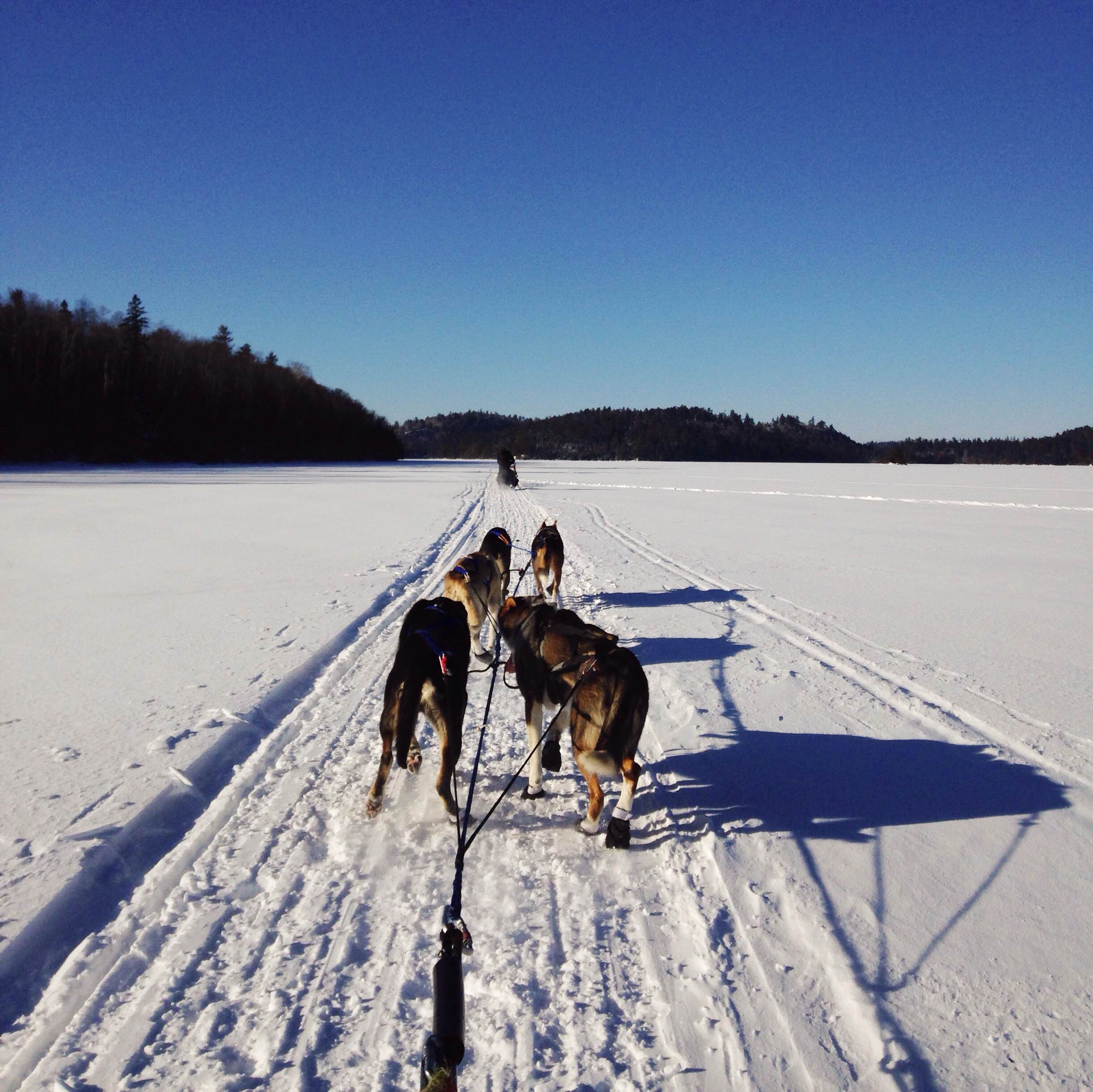 Next time you wake up in the early morning hours and hear the wind rattling your window and notice a thick layer of frost, so roll back over and nestle deeper under your blankets knowing that Menogyn alumni and summer time assistant site manager Matt Schmitt and his wife Erin Altemus are probably outside harnessing up sled dogs and stomping their frozen feet in anticipation of a morning sled run.

The couple met at Menogyn while guiding trips before buying a farm in Wisconsin and running sled dogs through corn fields. Then in 2013 they moved back north to better train their dogs and get serious about racing.

Their efforts paid off last year when Erin placed fourth in their inaugural John Beargrease Sled Dog Marathon and took the rookie of the year award! Keep an eye out for the two of them this upcoming winter!