Bridge to Fitness is a great introduction to classes for senior members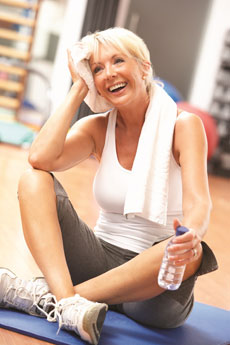 Whether you're new to exercise, have decreased mobility, or are recovering from an illness or injury, the Y's Bridge to Fitness class is a great way to build strength and confidence.
Bridge to Fitness basics
Free for Y members
No registration is required—drop in at any time
30-minute class that begins with a gentle warm-up
Class participants remain seated to complete the exercises
Classes feature fun music
Exercises will help you work toward increased range of motion, plus core and leg strength
You'll get introduced to moves commonly used in other Y Group Exercise classes
Find a Bridge to Fitness class at a Y near you.
Come to class for an opportunity to socialize with fellow members and feel more comfortable trying other ForeverWell classes. If you're not sure about other classes, ask your instructor for ideas on other Y classes that could be a good fit for you.
In addition to fitness offerings, the Y is a great gathering space for active older adults—check your local Y newsletter for events and activities.