by the Chef Marshall O'Brien Group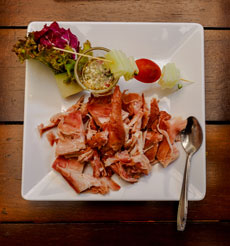 You will have a tasty, healthy meal ready to eat when the family walks in the door when you use a slow cooker. This one pot chicken dinner is just the ticket on a cold winter day!
Serves 8
Preparation time: 20 minutes 
Cooking time: 9 hours
Ingredients
2 tablespoons olive oil, divided
1½ teaspoon basil, dried
2 tablespoons fresh lemon juice, or as needed
1 teaspoon oregano, dried
1 teaspoon thyme, dried
6 cloves garlic, peeled and minced
1 (4 pound) whole chicken, giblet/neck packet removed from cavity
¾ teaspoon salt
¼ teaspoon black pepper
2 cups potatoes, quartered
2 cups carrots, peeled and chopped 
1½ cups onion, chopped
¼ teaspoon paprika
Directions
Pour 1 tablespoon oil into empty slow cooker. Use paper napkin or toweling to grease slow cooker by rubbing oil around bottom and lower half of walls.
Turn on slow cooker at low setting.
Place potatoes, carrots, mushrooms and onions in slow cooker and mix with half of salt, pepper and dried herbs.
Rub whole chicken with remaining olive oil, lemon juice, dried herbs, minced garlic, salt and pepper. 
Place whole chicken, breast side down, in slow cooker pot on top of vegetables. Sprinkle chicken with paprika and cover and cook for about 9 hours.
Remove chicken from slow cooker, cut into pieces, return chicken to slow cooker and serve family-style.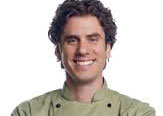 The Chef Marshall O'Brien Group is a dedicated assembly of professionals based in Minneapolis, Minnesota, committed to the goal of using nutrition to get kids and families to lead happier, healthier lives.