by the Chef Marshall O'Brien Group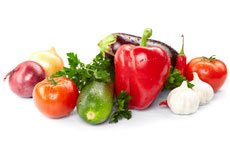 This one dish meal combines Italian flavors with hearty chicken breast, olive oil, and a generous serving of garden-fresh vegetables. Substitute summer squash and fresh tomatoes or another veggie combo, if those are family favorites. The recipe can also be doubled so the leftovers are available for lunch or another dinner later in the week.
Serves 4
Ingredients
1/2 pound whole-wheat spaghetti noodles
3 tablespoons olive oil, divided
1 1/2 pounds boneless, skinless chicken breasts, cut into bite-sized pieces
1 1/2 tablespoons minced garlic, either jarred or fresh
1 1/2 tablespoons Italian seasoning
3/4 teaspoon salt
1/2 teaspoon ground black pepper
1/4 teaspoon paprika
1 medium red bell pepper, cut into bite-sized pieces
1 large green bell pepper, cut into bite-sized pieces
1 medium yellow bell pepper, cut into bite-sized pieces
1 cup onion, diced
1 cup button mushrooms, chopped
Directions
Cook pasta according to package directions. Once cooked, drain, chill with cold water (if noodles won't be eaten immediately), toss with a teaspoon of olive oil to keep noodles from sticking, and set aside.
Toss chicken with half of the remaining oil, garlic, Italian herbs, salt, pepper, and paprika.
Heat a large skillet on medium-high, add remaining oil, and cook chicken until browned and half-cooked.
Add peppers, onions and mushrooms and cook until vegetables are tender and chicken is fully cooked. Cover to shorten cooking time and retain moisture in the vegetables.
Add pasta, cook until pasta is reheated, if necessary, and serve.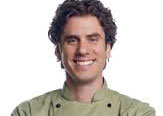 The Chef Marshall O'Brien Group is a dedicated assembly of professionals based in Minneapolis, Minnesota, committed to the goal of using nutrition to get kids and families to lead happier, healthier lives.