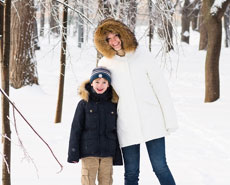 Try walking these routes in your community to gear up for the Y Run.
After the holidays, sticking to a New Year's resolution can be challenging. If exercising feels like a chore, try taking a walk to boost your energy, burn a few calories and benefit your health. Colder temps don't mean you're stuck on the treadmill—whether you prefer to be inside or outside, you can switch up the scenery by exploring a few fun places in your community.
The annual Y Run 5K, 10K & 1 mile run/walk is just around the corner—runners and walkers of all ages and abilities are welcome, and family-friendly activities and healthy snacks await at the finish line.