Fore the Kids!
Presented by: MinnWest Bank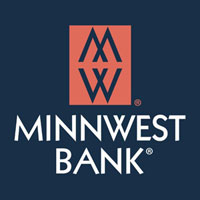 Rochester YMCA Golf Challenge
September 23, 2019
10:00 am – 5:30 pm
Somerby Golf Club
975 Somerby Pkwy NE
Byron, MN 55920
Join us to support programs that focus on improving academic success and overall health and wellbeing of underserved youth in our community. 100% of the proceeds raised from this event support the Rochester YMCA youth development program.
Our Movement
Enables kids to realize their potential
Offers ways for families to have fun together
Welcomes and embraces newcomers
Helps foster a nationwide service ethic
Day Includes
Lunch
Team Golf Challenge
Games and Raffle Prizes
Appetizers
Awards
18 Holes of Golf and Cart
Fun!
Schedule of Events
10:00 am-10:45 am: 18 hole golf check-in
10:45am-11:00am: Welcome and Sponsor Recognition
11:00 am: Shot Gun Start
11:00 am – 4:00 pm: 18 Hole Golf Challenge
4:00 pm-5:30 pm: 19th Hole
Please contact Virginia Kaczmarek at virginia.kaczmarek@ymcamn.org for sponsorship details.