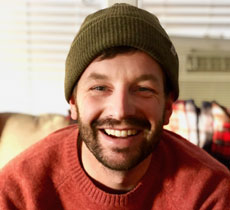 Hello! My name is Andy Sinykin and I recently began my role as the Outdoor Learning Program Director.
I spent the last 13 summers working at YMCA Camp du Nord in Ely, Minnesota. For the past five years I served as their Program Director.
I'm passionate about getting young people outside, equity in outdoor opportunities, group dynamics, and adventure. Here at Ihduhapi I'm excited to expand on the incredible Teambuilding program that's already in place, and grow the Environmental and Outdoor Education programs as well.
When I'm not out at camp I love to practice yoga, run, watch NBA basketball, and see live music. I'm looking forward to learning and growing in my role and getting to know the Ihduhapi community.