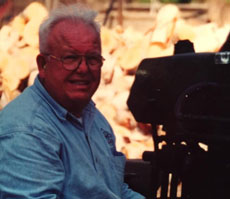 We dedicate our efforts this new year in memory of our dear friend, Skip Wilke, who passed away on December 31st. His multi-year battle with cancer was handled with such strength and grace, and he lived his last few years in the same fashion that he lived his entire life- serving others with the most generous spirit imaginable. How fortunate we all are to have been a recipient of his presence in this world. We will forever be impacted by Skip and there are hundreds of YMCA staff and volunteers who feel the same way. His influence will be seen for many generations of camping families to come.
May we never forget this remarkable man and celebrate his extraordinary life with smiles and fond memories.
Happy trails to you, Skip, until we meet again.