Executive Director - Chuck Carpenter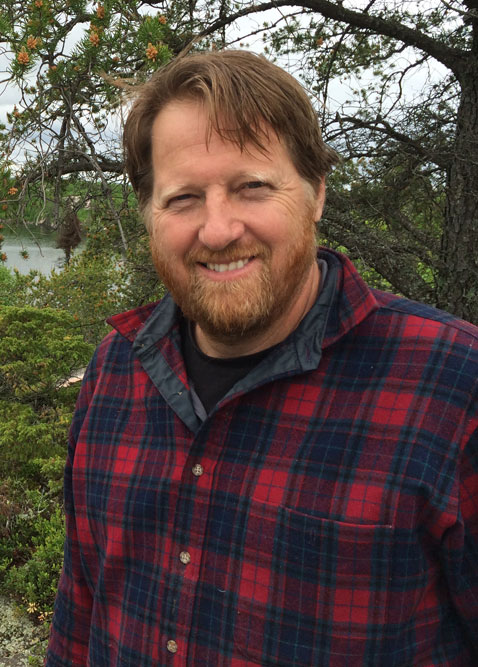 Menogyn, sometimes spelled minogin, is a word borrowed from the Ojibwe language meaning, "it grows well".  In the case of Camp Menogyn, it could be said that it is a place or experience of growing well.  For almost 100 years Camp Menogyn has been a rich place of growing, learning, and discovery.  "Menogyn", paired with its mission statement…to provide transformational experiences in a wilderness setting, emphasizing quality, personal growth and relationships…describes the work I have been lucky to have been involved with for much of my life.  I am thrilled to be the Executive Director at Camp Menogyn, helping provide these life forming and transformative experiences for youth and all people who would like to be involved with this place and program. 
Spending a decade each, in the Boundary Waters Canoe Area Wilderness on the Gunflint Trail, and in the Cascade Mountains next to the Glacier Peak Wilderness area in Washington state, I love the wilderness and what it can teach us individually and collectively.  In my career, I've had the opportunity to work at many levels from instructor/guide to Executive Director.  Always the best part of the work is the people; the kids, the staff, the volunteers, the rich healthy relationships. 
Even though I am new to Camp Menogyn, I bring a background of similar and complimentary work and experiences.  This even includes the fact that Menogyn is the third job, in which a boat is required to get to the site.  I love this, it is wonderful to have to paddle or travel across water, a time to let go of the fast pace, and prepare for a new and great adventure. 
I have experienced a wonderful welcome into this Menogyn community.  I know that your child, your family, friends or others will also experience the welcoming, joyful, inclusive spirit here in this place of growing. Hope to see you on the trail!
Chuck Carpenter
Email Chuck
Summer Program Coordinator - Claire Dzierzak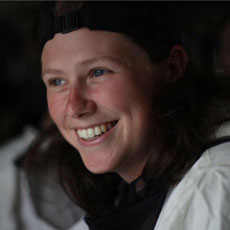 For the past five years I have been lucky to call Menogyn a second home. Both as a trail guide and a community member I have witnessed the power that Menogyn has in influencing the confidence, strength and stewardship of young men and women. The full impact of camp reaches far beyond the dotted lines of a Fisher map, as campers, parents and guides continually travel across the country to be a part of something magical! I am overjoyed to continue my service to this community and hope to provide a solid communication base and support system for all Menogynites. 
I began working at Menogyn in 2012, leading canoeing, rock climbing and back packing trips throughout the BWCA and Canada. Working through the guiding progression I was extremely fortunate to have the privilege of guiding our long paddling trips in NWT/Nunavut in 2015 and 2016. Outside of Menogyn I have held a long list of random jobs that have each granted me unique opportunity to develop both hard and soft skills. Most recently I worked for the Minnesota Historical Society doing curriculum development and historical interpretation of the fur trade. I graduated from the University of Minnesota with a degree in Anthropology with an emphasis in American Indian Studies. I have an immense amount of passion for what we do here at Menogyn!! Connecting diverse groups of young stewards to wildly beautiful places is one of the most fulfilling missions I have been a part of.
Please feel free to reach out to me with any questions, concerns or stories you would like to share! I look forward to seeing you up at camp!
Happy Trails,
Claire Dzierzak
Email Claire