Because we know staff are the most important part of a camp experience, we take great care to hire and train qualified, enthusiastic staff. We look for leadership skills, prior experience working with children, decision-making capabilities, respect for the environment and safety awareness.
All staff members are certified in CPR and First Aid. Waterfront specialists are certified lifeguards, and as required, others are certified as an EMT, First Responder or have been trained in Wilderness First Aid.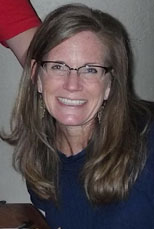 Executive Director - Amy Schneider
My career with the YMCA began in 1998 when I married the Program Director of YMCA Camp Menogyn, Nick Schneider. From Menogyn, Nick and I moved to California and worked at YMCA Camp Jones Gulch, and in 2001 we moved to Chicago to manage the Vertical Endeavors indoor climbing gym. From 2004–2009, I had the honor of being the Program Director at YMCA Camp du Nord. I am now thrilled to be the Executive Director at YMCA Camp St. Croix.
Nick and I have twin boys who know nothing other than the lifestyle of YMCA camping. I feel blessed to provide similar experiences for your family. I believe that camping affords people of all ages with an opportunity for self-discovery and a chance to experience the awe and wonder of the natural world. I support the mission of the YMCA and promise to do all I can to ensure these values play out everyday in the programs offered at YMCA Camp St. Croix.
Please contact me any time by email or by phone: 612-465-0567.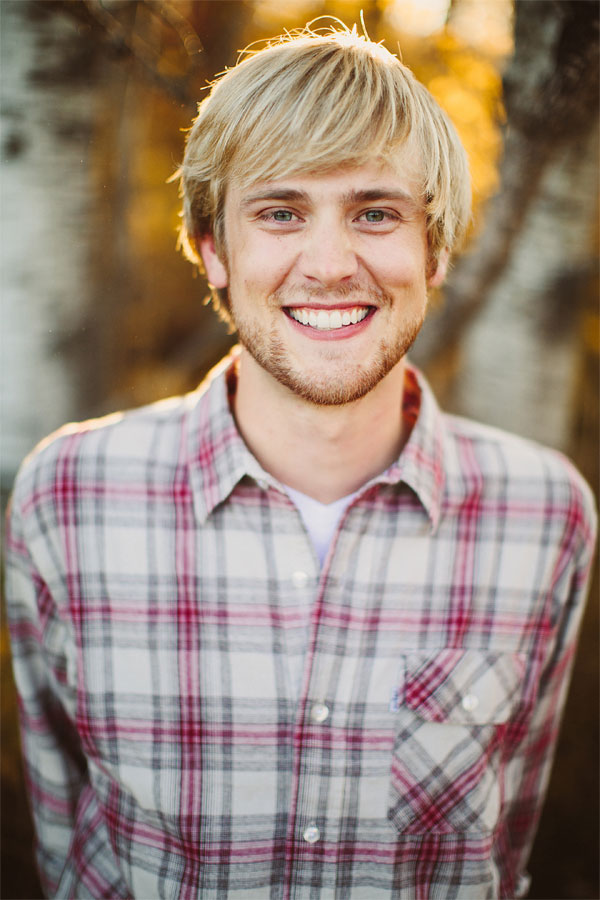 Outdoor Education Director - Hart Olson
Woods, water and wildlife. That is how I connected to the world around me growing up on a lake in Minnesota's north woods. It is a far cry from how many "connect" today in a world surrounded by technology. Having served on the Outdoor Education team as an Instructor, it is a great privilege to continue contributing to the program in the Director role.

The atmosphere of the Outdoor Education Program fosters personal connection with character development, healthier team dynamics, and the incredible natural resources that we are blessed with in Wisconsin and Minnesota. Where there is personal connection, there is investment which leads to ownership and stewardship. Having worked in camping and student development since 2008, as well as pursuing my M.A. in Organizational Leadership, it is evident Camp St. Croix's Outdoor Education Program has never been more influential in developing the leaders of today and tomorrow.

I believe camp is formational in developing some of the most fun, confident, and high in character people. My wife and best friend, Caitlin, spent every summer at YMCA Camp du Nord as a camper and staff. We share common passions for camping, the outdoors, and the character it develops. We feel blessed to be part of YMCA Camping at Camp St. Croix.
If you're interested in getting your group outdoors or developing your team, please contact me by email or at 612-465-0569.
Events and Retreats Program Director - Niccole Drinkwine
I'd love to help get your group or team out to Camp St. Croix, you can email me or feel free to give me a call at 612-465-0580.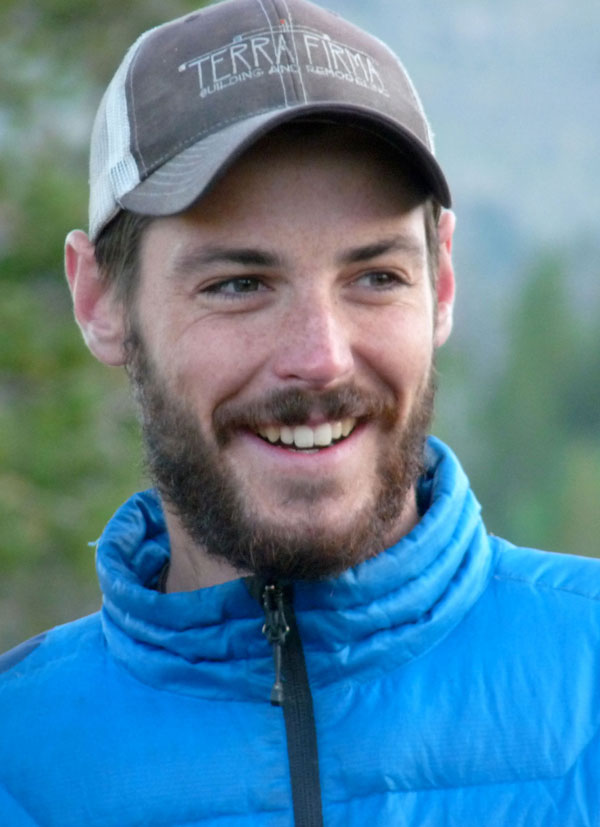 Summer Overnight Camp Program Director - John Bussey
My connection with YMCA Twin Cities Camps started early – I was only eight months old when my parents brought me to Camp du Nord for my first taste. A blink of an eye later, as a four year-old chomping at the bit for independence, I was introduced first to DayCroix and then to Camp St. Croix's summer overnight program. I then spent nearly a decade and a half at Widjiwagan, first as a camper, then as a counselor, and later as a member of their community board.

In the little time that I have spent outside of YMCA camping I have earned degrees from Gustavus Adolphus College and the University of Minnesota, instructed courses for the National Outdoor Leadership School, and volunteered with Minneapolis' Conflict Resolution Center. Rock climbing, fly-fishing, running, and baking pizzas constitute my principle pastimes.

I generally enjoy smelling prairies, hearing birds chirping, and meeting people who are excited about what they are doing, which means that I absolutely love Camp St. Croix.

Feel free to call me at 612-465-0566 or email with any questions about St. Croix's summer overnight program.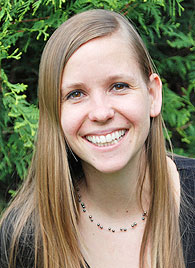 DayCroix Program Director - Stephanie Lentz
I grew up in Stillwater, where my family has lived for four generations. Much of my youth was spent camping on the St. Croix River. I went to several different camps as a kid, and it was always the best week of my summer. I have a deep passion for camp and love working with kids of all ages.
I graduated from University of Wisconsin – Eau Claire with a BA in Sociology. After college I started working for the YMCA in Woodbury and was the Coordinator for Day Camp Kumalya in 2009. Then I began working full-time for the YMCA in Hastings, running Youth Enrichment Classes and summer programs. In 2011, I moved into a new role as the Senior Youth Development Coordinator shared between the Y in West St. Paul and the Y in Hastings.
I have been to Camp St. Croix for many field trips, retreats and conferences and have always yearned to work here. Magic happens at Croix and I am so excited to have the opportunity to provide great outdoor camping experiences to kids. 

Please contact me with any questions you may have regarding DayCroix by email or at 612-465-0562.