Amanda Hanson
Amanda's passion for health and wellness is evident by her continuing certifications in the wellness industry. In addition to being a YMCA Lifestyle Coach, Amanda is a NASM Certified Personal Trainer, NASM Corrective Exercise Specialist, Therapeutic Coach, Group Fitness Instructor and more. Amanda believes that we all have the tools we need to live healthier and happier lives; it is just a matter of finding the motivation, encouragement & being open to exploring different options that can help us get to where we want to be. The YMCA's Diabetes Prevention Program allows participants to mold their own future and is part of a healthy plan for living a happy life!
Amy Krueger 
Amy is a registered dietitian and personal trainer who has worked in the wellness field for over 12 years. She joined the YMCA Diabetes Prevention Program as a way to help others achieve their health and wellness goals. Prior to working with the YDPP, she worked in a hospital setting where she witnessed the life-debilitating complications that can occur from diabetes. She is excited to be a part of a program that helps individuals regain their health before these complications occur. In addition to the YDPP, Amy enjoys experimenting with new recipes, doing a variety of fitness activities and keeping up with her two young daughters.
Anna Terry
Anna works as a Nurse in addition to her position as a Lifestyle Coach in the YMCA's Diabetes Prevention Program. She joined the program after working with many people in a clinic setting with prediabetes. She wanted to be a part of a community prevention effort, believing we all can make positive changes in our lives given the right support and direction. She appreciates how the YDPP's collaborative approach allows people to form new relationships and gain confidence that change is possible. In her free time she enjoys hiking, biking and traveling to new destinations.
Annie DePrey
Annie is a registered dietitian and holds a Master's degree in Preventive Medicine and Environmental Health from the University of Iowa. She has over 15 years' experience as a nutrition consultant, helping people of all ages to live healthier lives. Annie was drawn to the YMCA's Diabetes Prevention Program because of a history of diabetes in her family and because the program makes good sense: it's approach is based on research demonstrating effectiveness in reducing the risk of developing diabetes. The qualities Annie brings to her classes are Empathy, Empowerment, and Enthusiasm for facilitating behavior change. Outdoor sports, healthy cooking, and daily long walks with her Wheaten terrier, as well as visiting her grown kids across the country, are favorite activities.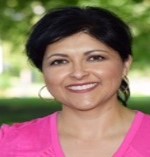 Brenda Steger
Brenda is a wellness specialist with over 20 years of experience. She holds a Bachelor's degree in Exercise Science from the University of Minnesota, is a certified personal trainer, group fitness instructor, and a holistic Health Coach. Her experience includes developing and leading individual and corporate fitness and wellness programs, providing lifestyle and behavior change coaching, and designing and facilitating presentations and workshops. Her personal mission is to use her experiences and knowledge to coach others to live their own best life.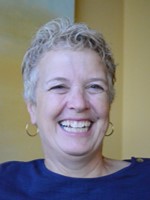 Cindy Redmon
After 10 years of experience with the YMCA fitness and aquatic teams, Cindy now brings her commitment of helping others to the YMCA's Diabetes Prevention Program. With a degree in Recreation and focus on physical education, she has spent her professional and volunteer career facilitating and training groups to move forward toward their goals. Preventing diabetes and its complications is close to her heart as she has lived closely with family members who have struggled with the disease. Cindy is routinely inspired by her participants who are reversing symptoms and diagnoses by making small changes. She always brings a smile and enthusiasm that's infectious, along with her innate ability to help group members help each other learn.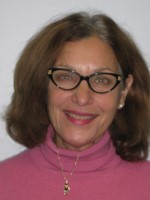 Deborah Dora
Deborah brings her experience in the world of behavior change as a Counselor/health educator to the Lifestyle Coach role. Deborah struggled with weight as an adolescent and college student but she found her way with lots of support. Deborah went from a person whose only exercise was getting off the couch to get something in the fridge to someone who is active every day! Her area of expertise is stress management. She has taught many workshops on the subject, one of which was for staff at the University of Minnesota. Deborah is thrilled to be a Lifestyle Coach. She brings a playful spirit to all she does. Deborah is a motivator and believes in each person's potential. She has the utmost respect for each person who begins this journey to make a change in their lives. In her spare time she volunteers at five theaters in the Twin Cities.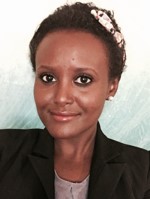 Fatima Ali
Fatima has been with the YMCA as an YDPP Lifestyle Coach since 2013, teaching both Somali and English classes, and is also part of the Teaching Kitchen facilitator team. In addition to her roles with the Y, Fatima also works as a Licensed Dental Assistant and sees patients with diabetes and the complications it brings to their teeth. Fatima first learned about diabetes when it devastated the health of her mother and took the life of her uncle. She is passionate about health and wellness and believes working towards our well-being on a daily basis gives us the chance to enjoy a quality life and prevent disease. She is currently finishing a degree in Professional Communication and Adult Development/Training at Metropolitan State University.
Jessica Ovall
Jessica has a degree in Social Work from Winona State University. With 3 young busy kids, her family joined the Y to help stay active. Participating in the Y's various program offerings fueled Jessica's passion for health, wellness, and fitness. She is a firm believer that taking small steps and having a good support system can help make lifestyle changes sustainable. As a group fitness instructor she loves to help people have fun while living healthy lives. She is excited to work with the YMCA's Diabetes Prevention Program.
Leslie Philmon
Leslie has over 18 years of experience in workforce, career, and organization development. She is skilled in Coaching and Training, Leadership and Professional Development, and Employee Wellness.  She excels in helping people identify their strengths and unique gifts and leverage those talents to accomplish goals. Diabetes prevention is very important to Leslie. She is a long-time volunteer with the American Diabetes Association as a Diabetes Awareness and Prevention Trainer, and is a certified Health and Wellness Coach. She has a strong passion for health and wellness. Leslie integrates her coaching and facilitation background with Yoga, Shiatsu therapy, and other complementary and alternative health modalities to help individuals achieve their wellness goals.
Michele Haaland
Michele is a Yoga Instructor and Personal Trainer in addition to her Lifestyle Coaching role. Type 2 diabetes runs in her family.  Once her mother was diagnosed, Michele became considerably more interested in learning how others can prevent this disease. This close family connection with diabetes has inspired her to help and support others get ahead of the game and prevent becoming diabetic. Michele believes any healthy lifestyle change, large or small, will make a big impact on a person's overall health.
Monica Rosales
Monica has a degree in engineering and worked as an engineer for 15 years before making a career change to the field of wellness. In addition to her role as a Lifestyle Coach, Monica is a Personal Trainer and Group Exercise Instructor. She has a passion for helping others learn to adopt a healthier lifestyle. Monica has four children, including a daughter with Type I diabetes. She has family members with type 2 diabetes and has seen complications related to this disease. She has also seen the reversal of symptoms as a result of consistently applied lifestyle changes. Monica strongly believes that a healthy lifestyle can prevent diabetes and/or reverse some of its effects. She is excited to be a part of the YMCA's Diabetes Prevention Program.
Rachel Knoke
For more than 10 years Rachel has worked in the health care field, through the University of Minnesota Extension Program, teaching nutrition to a diverse group of individuals in twin cities area. She is excited for her role as a lifestyle coach and is most interested in the 'prevention' aspect of the YMCA's Diabetes Prevention Program due to the long term complications that can come with diabetes. Rachel stays busy with swimming, yoga, running, and keeping up with her three young children.