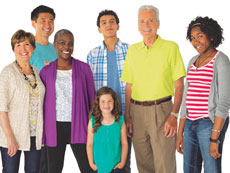 Rochester, MN – The YMCA of the Greater Twin Cities, a leading nonprofit dedicated to strengthening communities through youth development, healthy living and social responsibility, announced the integration of the Rochester Area Family YMCA into the YMCA of the Greater Twin Cities following a member vote.
The YMCA of the Greater Twin Cities will provide help with strategic long-term improvement in facility planning and developing, provide support services and technology to allow the Rochester Y to focus on service delivery, and offer additional focus on partnerships to provide needed programming. The integration will also provide the Rochester community with expanded opportunities over the course of the coming year, including new fitness equipment, additional youth enrichment classes, an improved group exercise platform, a new swim lesson curriculum, updated teen programming, access to overnight and family camps and more.
"We are proud to be joining such a thriving community of YMCAs in the YMCA of the Greater Twin Cities, and excited about the future for the Rochester YMCA," said Ann Beatty, chair of the YMCA Rochester Community Board.
"We are excited to collaborate with the Rochester community to provide whole-life wellbeing opportunities and life-strengthening services for youth, adults, families and seniors," said Glen Gunderson, president and CEO of the YMCA of the Greater Twin Cities. "We look forward to deepening the YMCA's partnerships in the Rochester community and developing even more innovative programs."