Gear up to travel around on two wheels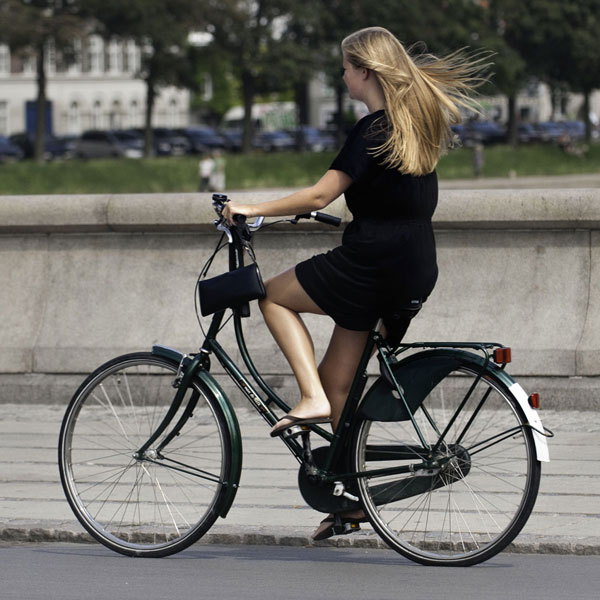 The Twin Cities and surrounding areas are equipped with hundreds of miles of off-street paths, roadway bike lanes and designated bike routes. Our bike-friendly community is the perfect place to give bike commuting a try—just check out the accolades for Minneapolis and St. Paul.
If you're looking to try riding your bike between home and work, or home and school, here are a few simple steps to help beginners safely hit the road to commute by bicycle:
Get a bike and get it ready to ride
If you're in the market for a new bike to tackle your commute, check out the Beginner's Guide to Picking the Perfect Bicycle from Lifehacker to learn about types of bicycles available and how to find the right fit for your body.
Perhaps you have a bike, but it's been in the garage—untouched—all winter (or multiple winters). In that case, it's time for a tune-up. Roll up your sleeves and give it a tune up on your own with these tips from Popular Mechanics. Or, take your bicycle into your local bike shop. While you're at the shop, pick up any gear you'll need—at minimum, a helmet, lock and tire repair essentials.
If you don't already have a bike and aren't sure about purchasing one, you can try a bike sharing system like Nice Ride.
Plan your routes
The way you bike to your destination is likely not the same way you would drive. Remember that your ride home might not be the same route you take to get to work or school Find bike-friendly roundtrip routes with online tools like:
As you plan your route, five- to eight-mile rides are very manageable for newbies. If your commute is longer than 10 miles each way, or contains steep inclines/declines, consider working up to longer distances. All Metro Transit buses and trains are equipped with bicycle racks so you can break up your bike ride with a lift on Metro Transit part of the trip.
Practice
Once your route is ready, do a trial run on the weekend to get a feel for the route, distance, difficulty (hills you never noticed in the car!) and time it will take you to bike back and forth. If you plan to use Metro Transit for a portion of your ride, head to one of the practice racks to ensure you're comfortable using the bike racks on buses and trains.
In addition to the ride itself, determine how long it will take you to get your gear together and get out the door for your first bike commute. What can you do the night before to help save time? Will everything fit into your backpack or bag? You'll also need to ensure you have what you need to freshen up at your destination—possibly a change of clothes, a hairbrush, etc.
Once you have a sense for how long you'll need, add a little extra time so that you're not stressed about being late to work or school after your first commute.
Enjoy the ride
At the Y, we're committed to Healthy Living and encourage bike commuting as a wonderful contribution to your overall wellness. Beyond the health benefits, bike commuting has plenty of perks—you can enjoy the outdoors, recharge your mind during your rides, help the environment, save money on gas and have a lot of fun along the way!