Harvest season produces plenty of possibilities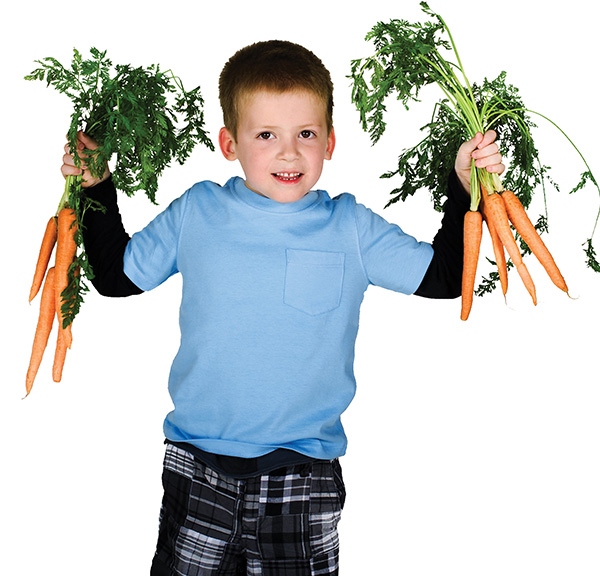 Like the changing leaves, fall fruits and veggies come in brilliant reds, oranges, gold and more. The colorful harvest can be found in crops that can be grown in our cooler autumn climate. Stop by a farmers' market or stock up at your local grocery store for these nosh-worthy and nutritious fall staples:
Apples
In addition to the fun of heading to the orchard on a fall afternoon to pick apples, they taste great, and are good for you to boot. Apples are a good source of dietary fiber and antioxidants, can satisfy hunger for few calories and make for a great pre-workout snack. Beyond the typical dessert recipes, Cooking Light has several recipes that include other users for this fall fruit:
Carrots
The brilliant orange color of carrots comes from the beta-carotene inside, which is a helpful tool for maintaining good eyesight, fighting infection, and keeping skin healthy. Consider working this root veggie into your cooking routine and freshen up your fall meals:
Cauliflower
Maybe you've sampled cauliflower on a crudité tray, but what about as a main dish? Check out creative ideas from the Daily Burn, including cauliflower:
Alfredo sauce
Pizza crust
Salad with hazelnut, avocado and cinnamon
Aside from being a hot recipe ingredient these days, according to the World's Healthiest Foods, cauliflower provides nutrient support for your body's antioxidant, detox and anti-inflammatory systems.
Pumpkin
Like carrots, the orange color in pumpkins is from beta-carotene, which helps to protect eyesight. Pumpkins are also rich in fiber, and cooked pumpkin makes for a great post-workout snack since it packs even more potassium than bananas. And pumpkin isn't just for dinner, punch up your morning meals with these pumpkin dishes from Prevention:
fat free, sodium free, cholesterol free, low calorie, high in vitamin c and vitamin a