Y Run
Saturday, April 14, 2018
Bde Maka Ska
Register
Strengthening Families and Communities
Whether you are chasing a personal best in the 10k, aiming to complete your first 5k or spending a morning enjoying a one mile run or walk with your family, the Y Run is an opportunity to celebrate your commitment to healthy living and push yourself toward a fitness goal.
x
Registration
Registration for the 5k, 10k and one mile events is open online until Thursday, April 13. Limited race day registration is available at Lake Calhoun on the day of the event. Register by February 28 to take advantage of early bird pricing. We do not allow refunds for this event.
One mile run/walk
Early Bird Fee (through 2/28): $15
Standard Fee (3/1 - 4/13): $20
5k run/walk
Early Bird Fee (through 2/28): $25
Standard Fee (3/1 - 4/13): $30
10k run/walk
Early Bird Fee (through 2/28): $30
Standard Fee (3/1 - 4/13): $40
Packet Pick-up
Friday, April 14, 2017 — 11:00 am - 7:00 pm
YMCA of the Greater Twin Cities
2125 E. Hennepin Ave, Minneapolis, MN 55413
x
Race Information
The Y Run 5K, 10K & 1 Mile is a family friendly event that helps promote a healthy lifestyle so all can thrive at any stage of life.  All events are chip timed, and the 5K & 10K are run on USATF Certified courses.  Runners and walkers of all abilities are welcome to participate.  The 1 Mile is perfect for those just starting to run or walk.
Race Day Schedule
7:00 a.m. - Race Day registration and packet pick-up near Executive Center on NW corner of Lake Calhoun. This is the hub for all race events.
8:15 a.m. – 1 Mile run/walk begins
8:45 a.m. – 10K run/walk begins
9:00 a.m. – 5K run/walk begins
Route Information
The 10k route begins near Rose Lane on the west side of Lake Calhoun. The course goes 1 and 2/3 times around the lake.
The 5k course starts ¼ mile south of the Executive Center parking lot on the west side of Lake Calhoun and goes counterclockwise to finish at the parking lot.
The 1 mile course is out and back on the west side of Calhoun with the start and finish near the Executive Center parking lot.
Click here to view a map of the route and race headquarters. .
Your Y Run Intention
Your inspiration to run is incredible, and the Y Run offers you the opportunity to race with intention.  Whether you are running in memory of a loved one, running in honor of a survivor, or running in recognition of someone or something you care about, please let us know below and we will make sure your special intention is acknowledged.  You will have the opportunity to write your race intention on your bib with your number for the race.
Costume Contest
In addition to celebrating healthy living, this event will celebrate spring. All participants are invited to come dressed to enjoy the season – whether your favorite part of spring is rabbits, flowers, butterflies, or trees, all are welcome. 
Parking
Parking is on residential streets or in the Calhoun Executive Center Parking Lot.
The Executive Center Parking lot is at 3033 Excelsior Blvd, Minneapolis, MN.
x
Activities
Enjoy a variety of YMCA activities before or after your race:
Camp games and activities
Pop-up sports clinics
Kids' fitness classes
Healthy living games and activities
Information about Y programs, including aquatics, child care, Teen Thrive and more
x
Volunteer
If you're looking for volunteer hours or something to do while a family member runs, we're looking for your help! Click here to sign up for a time slot that works for you.
x
Results
2017 Results
View the full results here.
View images from the event here.
10K
Men
Kyle Snyder - 38:06
Adam Becker - 41:33
Kyle Swenson - 41:35
Adam Burnett - 42:29
Taylor Polomis - 43:18
Kirt Goetzke - 43:45
Joseph Ferraro - 44:36
Yang Thao - 46:49
Michael Cooper - 47:30
John Donaldson -  48:44
Women
Noelle Olson - 38:35
Gabrielle Cox - 46:15
Julie Ketchum - 48:09
Lara Roy - 48:39
Chelsea Castro - 48:57
Stacy Otto - 49:02
Vanessa Wrobel - 49:14
Amy Krueger - 50:29
Elizabeth Vander Laan - 51:25
Rachel Trogdon - 51:59
5K
Men
Doug Keller - 18:18
Christopher Truscott - 18:36
Kelly Erickson - 20:04
Greg Sorensen - 20:41
Jhett Leibfried - 21:44
Darren Trenkmann - 21:47
Samuel Donaldson - 21:52
Michael Chauss - 22:14
Peter Shakow - 22:30
Ryan Erickson - 22:32
Women
Kathleen Miller - 22:53
Nicole Voltz - 23:52
Makenna Schluter - 23:56
Ariel Kendall - 25:30
Lisa Gebhard - 25:41
Jennifer Edwards - 26:07
Emily Moore - 26:19
Jessica Wittwer - 26:22
Brooke Everson - 26:32
Sonia Jacobsen - 26:59
x
Sponsors
Thank you to our sponsors:

Premier sponsor: Delta Air Lines
Additional sponsors: Summit Orthopedics, Tivity Health, Matrix Fitness, 3M, HealthEast, Octane Fitness and MOSSA
In-kind sponsors: Coborn's, Upper Lakes Foods, Canteen HealthSource Chiropractic, Seven Sundays, Ultimate Events and Great Harvest
If you are interested in sponsorship opportunities for this event, please reach out to Joan Schimml at joan.schimml@ymcamn.org.
x
Thank You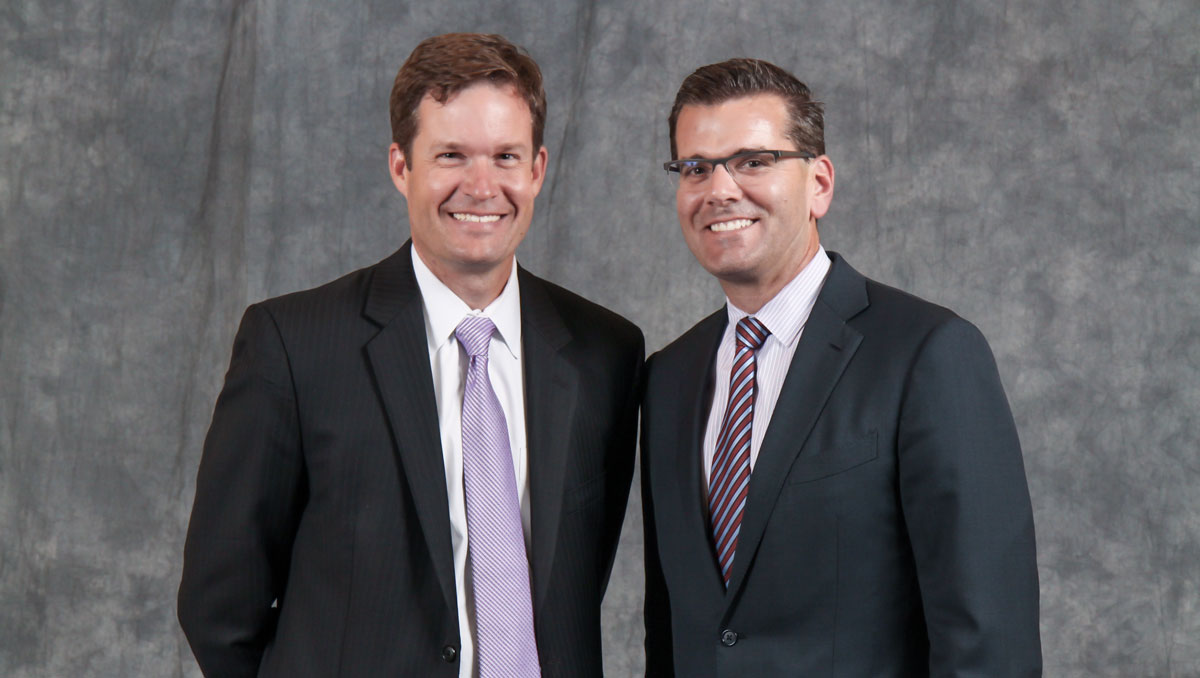 For 160 years, the Y has served relentlessly with our Twin Cities community by providing a place to play, to learn, to be healthy, to eat well and to give back. The Y provides parents child care, young adults job training, adults programs to pursue their health and wellness goals, seniors opportunities to stay active physically and mentally, and children a safe place to grow. Every aspect of our Y is in service to making us better.
Our programs transform lives and give our community hope for a brighter future. When we strive to close the opportunity gap with educational and enrichment programs, when we create meaningful outdoor experiences at camps, we build the potential in children. When we work to combat chronic disease in kids and adults, when we engage active older adults, we build strength in mind, body and spirit in the diverse communities we serve. When we empower youth and adults at risk, when we teach lifesaving water safety skills, we build toward broader social change.
The future of our Y is bright, and our vision of a better Twin Cities for all is only possible with community support. We thank you – for your support of our Y and for your commitment to our mission. With your help, we're strengthening our communities until all can thrive. Together, we are building a better us.
David Wichmann
Board Chair, YMCA of the Greater Twin Cities
President and Chief Financial Officer, UnitedHealth Group
Glen Gunderson
President and Chief Executive Officer, YMCA of the Greater Twin Cities
x
Financial Summary
YMCA of the Greater Twin Cities
Consolidated Statement of Financial Position
December 31, 2015 and 2014
| Assets | 2014 | 2015 |
| --- | --- | --- |
| Cash & Cash Equivalents | 9,853,409 | 10,470,909 |
| Accounts & Pledges Receivable, Net | 23,835,740 | 20,783,846 |
| Other Receivables | 11,396,400 | 3,000,000 |
| Investments | 82,905,757 | 80,321,646 |
| Prepaid Expenses & Other Assets | 1,321,331 | 1,544,018 |
| Interest in Beneficiary Trusts | 2,820,908 | 2,620,903 |
| Funds Held in Escrow | 9,020,773 | 15,773,139 |
| Property Held for Sale | - | 2,544,316 |
| Land, Building & Equipment, Net | 144,405,561 | 160,667,018 |
| Total Assets | 285,559,879 | 297,725,795 |
| Liabilities |   |   |
| Accounts Payable & Accrued Expenses | 8,235,543 | 15,119,422 |
| Annuity Obligations | 479,540 | 420,534 |
| Bonds & Notes Payable | 39,605,469 | 37,467,198 |
| Capital Lease Payable | 19,648,249 | 18,932,640 |
| Deferred Liabilities | 13,865,309 | 12,343,172 |
| Total Liabilities | 81,834,110 | 84,282,966 |
| Net Assets |   |   |
| Unrestricted | 139,261,106 | 151,075,315 |
| Temporarily Restricted | 37,305,143 | 34,453,653 |
| Permanently Restricted | 27,159,518 | 27,913,861 |
| Total Net Assets | 203,725,769 | 213,442,829 |
| Total Liabilities and Net Assets | 285,559,879 | 297,725,795 |
YMCA of the Greater Twin Cities
Consolidated Statement of Activities
For the Year Ending December 31, 2015
| Revenue | Unrestricted | Temporarily Restricted | Permanently Restricted | Total |
| --- | --- | --- | --- | --- |
| Contributions, United Way & Grants | 3,112,719 | 9,890,033 | 935,184 | 13,937,936 |
| Youth Development | 49,864,867 | - | - | 49,864,867 |
| Healthy Living | 66,809,660 | - | - | 66,809,660 |
| Social Responsibility | 2,525,364 | - | - | 2,525,364 |
| Other Revenue | 3,641,443 | 1,218,414 | - | 4,859,857 |
| Net Assets Released from Restrictions | 8,427,237 | (8,427,237) | - | - |
| Total Revenue | 134,381,290 | 2,681,210 | 935,184 | 137,997,684 |
| Expenses |   |   |   |   |
| Youth Development | 51,885,894 | - | - | 51,885,894 |
| Healthy Living | 43,764,358 | - | - | 43,764,358 |
| Social Responsibility | 2,946,975 | - | - | 2,946,975 |
| Supporting Services | 32,799,504 | - | - | 32,799,504 |
| Total Expenses | 131,396,731 | - | - | 131,396,731 |
| Change in Net Assets Before Non-Operating | 2,984,559 | 2,681,210 | 935,184 | 6,600,953 |
| Non-Operating Revenue (Expenses) | 8,829,648 | (5,532,700) | (180,841) | 3,116,107 |
| Excess of Revenue Over Expenses | 11,814,207 | (2,851,490) | 754,343 | 9,717,060 |
x
Our Cause-driven Leaders
YMCA of the Greater Twin Cities Board of Directors
David S. Wichmann, Board Chair
Kathryn Correia, Vice Chair
Robert Ehren, Treasurer
Jacquelyn K. Daylor, Secretary
David J. Graff, Past Board Chair
Calvin U. Allen
James L. Altman
Courtney Jordan Baechler
Anthony Bassett
John Bendt
Alex Blanco
Troy Cardinal
Walter T. Chesley
Deniz Cultu
Richard K. Davis
Richard M. Dorn
Patience Ferguson
Jeffrey P. Greiner
Mike Gustafson
Michael J. Johnson
Chuck Kelly
Michael J. Klingensmith
I.P. (Kip) Knelman
Susan Knudson
Jeffrey LaFavre
David Law
Michael L. LeJeune
Reid Lindquist
Michael J. Lovett
Linda Madsen
Matthew W. Marek
Robert J. Marzec
Steve W. Meads
Bruce W. Mooty
Elizabeth Nelson
Jayme (Jay) D. Olson
Abdul Omari
Ramon Pastrano
Scott Peterson
Kathryn Mitchell Ramstad
Michael Reeves
Kyle Rolfing
Jon F. Ruppel
Ronald J. Schutz
Rajni Shah
William F. Sharpe, III
Wendy S. Lovell-Smith
Paul Snyder
David St. Peter
Ronald J. Touchette
Kevin Warren
Lance Whitacre
Catherine A. Zappa
Branch Executives and Community Board Chairs
Andover YMCA Community Center
Jennifer Navarro, Chair
Allison Boes, Executive Director
(P) 763-230-9622
Blaisdell YMCA
Linda Madson, Chair
Caleb Cooper, Executive Director
(P) 612-827-5401
Burnsville YMCA
Bob Larson, Chair
Scott Peterson, Executive Director
(P) 952-898-9622
Elk River YMCA
Donna MacGregor, Chair
Molly Hanson, Executive Director
(P) 763-230-2800
Emma B. Howe YMCA
Jason Moehring, Chair
Margie Rask, Executive Director
(P) 763-785-7882
Minneapolis Downtown YMCA
Robb Horstman, Chair
Kerry! Givens, Vice President of Operations
(P) 612-371-8740
Ridgedale YMCA
Merle Bell-Gonzales, Chair
Mark Ihrke, Executive Director
(P) 952-544-7708
River Valley YMCA Prior Lake
Jean Benson, Chair
Mary Erickson, Executive Director
(P) 952-230-9622
Southdale YMCA
Mario Carrington, Chair
Greg Hanks, District Executive Director
(P) 952-835-2567
St. Paul Downtown YMCA
Anthony Ware, Chair
Mary Britts, Executive Director
(P) 651-292-4143
St. Paul Eastside YMCA
Steven Wertz, Chair
Courtney Troyer, Executive Director
(P) 651-771-8881
St. Paul Midway YMCA
Nate Kuehl, Chair
David Dominick, District Executive Director
(P) 651-646-4557
White Bear Area YMCA
White Bear Lake Area Schools
YMCA Aquatic Center
Carter Johnson, Chair
Shane Hoefer, Executive Director
(P) 651-777-8103
YMCA Forest Lake
Kathleen Bystrom, Chair
Sharna Braucks, Executive Director
(P) 651-259-2133
YMCA in Eagan
Mary Halvorson, Chair
Mike Lavin, District Executive Director
(P) 651-456-9622
YMCA in Hastings
Bruce Goblirsch, Chair
Derrick Jaeger, Executive Director
(P) 651-480-8887
YMCA in Hudson, WI
Julie Stucky, Chair
Chris Kost, Executive Director
(P) 715-386-1616
YMCA in Lino Lakes
Linda Madsen, Chair
Derek Otto, Executive Director
(P) 651-795-9622
YMCA in New Hope
Jeff Towey, Chair
Colleen Haubner, Executive Director
(P) 763-535-4800
YMCA in Shoreview
David King, Chair
Courtney Harrness, Executive Director
(P) 651-483-2671
YMCA in West St. Paul
Krystell Escobar, Chair
Katie Lowe, Executive Director
(P) 651-457-0048
YMCA in Woodbury
Lowell Johnson, Chair
Heidi Bardwell, Executive Director
(P) 651-731-9507
YMCA Program & Community Centers
Emma B. Howe Northeast YMCA
Jason Moehring, Chair
Margie Rask, Executive Director
(P) 612-789-8803
Harold Mezile North Community YMCA
Youth & Teen Enrichment Center
Eric Alexander, Chair
Matt Kjorstad, Executive Director
(P) 612-588-9484
University YMCA
Jerry Rinehart, Chair
Jenny Wright Collins, Executive Director
(P) 612-676-7700
YMCA at Heritage Park
Joffrey Wilson, Chair
Henry Crosby, Executive Director
(P) 612-230-3987
Youth in Government
Scott J. Peterson, Chair
Orville Lindquist, Program Executive
(P) 612-823-1381
YMCA Overnight Camps
Camp du Nord
Tim Nelson, Chair
Niki Geisler, District Executive Director
(P) 218-365-0365
Camp Icaghowan
Sam Schulth, Chair
Michel Tigen, Executive Director
(P) 715-268-8377
Camp Ihduhapi
Todd Faber, Chair
Kerry Pioske, Executive Director
(P) 763-479-1146
Camp Menogyn
Katy Hargis, Chair
Doug Nethercut, Executive Director
(P) 218-388-4497
Camp St. Croix
Rachel Tranberry, Chair
Amy Schneider, Executive Director
(P) 715-386-4380
Camp Warren
Doug Mayo, Chair
David Searl, Executive Director
(P) 218-744-4222
Camp Widjiwagan
Erin Walsh, Chair
Liz Flinn, Executive Director
(P) 651-645-6605
YMCA Leadership
Glen Gunderson
President and Chief Executive Officer
Greg Waibel
Chief Operating Officer
Chief Financial Officer
Sharon Berglund
Chief Human Resources Officer
Bob Thomas
Chief Experience Officer
Anita Lancello Bydlon
Senior Vice President Real Estate Development
Valeng Cha
Associate Vice President Institutional Philanthropy
Stephanie Chauss
Senior Vice President Operations
Kerry! Givens
Vice President Operations
Tom Kranz
Vice President Camp Operations
Lee Kroll
Vice President Membership Development
Chad Lanners
Senior Vice President Operations
Nathan Maehren
Senior Vice President Experience and Technology
Jeff Martin
Associate Vice President Facility Services
Michelle Porath
Associate Vice President Human Resources
Cassie Rood
Vice President Healthy Living
Cassidy K. Titcomb
Vice President Mission Advancement
Hedy Walls
Senior Vice President Social Responsibility