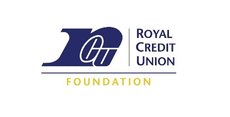 Hudson, WI—The YMCA of the Greater Twin Cities, a leading nonprofit dedicated to strengthening communities through youth development, healthy living and social responsibility, will partner with the Royal Credit Union Foundation to donate all net proceeds from the 2017 Prairie Burn Music Festival on Saturday, September 16, to assist with camp scholarships to 15 YMCA camps.
The third annual Prairie Burn Music Festival at Camp St. Croix in Hudson, Wisconsin, will feature 13 live music acts, including Cloud Cult and Koo Koo Kangaroo, as well as camping hosted by REI and camp games and activities for all ages. All net proceeds will help ensure every kid has the chance to experience camp.
"Being at camp made me a much more open person," said Anthony Edmonds, former camp scholarship recipient and current Camp St. Croix counselor. "Camp scholarships are important because they give kids who wouldn't ordinarily be able to come to camp the opportunity to be here."
"The YMCA connects everyone in our community with opportunities to grow by working to eliminate barriers to participation in our programs," said Glen Gunderson, president and CEO of the YMCA of the Greater Twin Cities. "Events like the Prairie Burn Music Festival and our partnership with the Royal Credit Union Foundation raise funds so that campers in need of financial assistance can learn and lead at camp."
"Camp provides kids with invaluable opportunities to learn and socialize in unique and nurturing environments," said Joseph Alton, Camp St. Croix Community Board Member and Co-Chair of the Prairie Burn Music Festival. "These formative experiences have lasting positive impacts. Camp endowments, and the scholarships they fund, allow us to make sure that camp can be for all kids, including those who wouldn't be able to afford it without assistance."
Who: YMCA of the Greater Twin Cities and Royal Credit Union Foundation
What: Prairie Burn Music Festival
When: Saturday, September 16, 2017
Where: YMCA Camp St. Croix at 532 County Road F in Hudson, WI 54016
Tickets: Tickets available online at ymcamn.org/prairieburn. Adult tickets are only $35. Two kids 15 and under enter free with every adult. Individuals can attend the Prairie Burn Music Festival for free when they volunteer at the event. More details are available at ymcamn.org/prairieburn or on Facebook.
Camping: Camping is $70 per adult and $20 per kid. Camping includes admission to the event and an Eat For Equity hosted breakfast. Visit the website for full camping details.