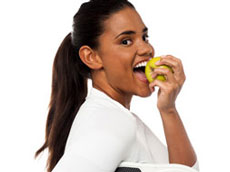 New George Wellbeing Center Developed With Penny and Bill George and George Family Foundation Strengthens Spirit, Mind, Body and Community
Minneapolis, MN – The YMCA of the Greater Twin Cities, a leading nonprofit dedicated to youth development, healthy living and social responsibility, is celebrating the May 4 opening of the first-of-its-kind George Wellbeing Center located on the second floor of the Douglas Dayton YMCA at Gaviidae.
The George Wellbeing Center, will connect individuals with evidence-based, holistic healing practices that reduce stress and improve health outcomes. The Center is a space to foster community and self-care. People can come as individuals, families and groups large and small to learn how to prevent or delay chronic illness, restore health, manage chronic conditions and optimize their wellbeing.
Holistic healing services include a free Center orientation and wellbeing assessment, group mind-body classes, health and nutrition coaching, meditation, traditional yoga, massage and acupuncture. The heart of the center is to empower people to be the central agent of their own health and wellbeing. 
"We are delighted to finally open the doors of the new wellbeing center in the downtown Minneapolis YMCA," said Penny George, board chair of the George Family Foundation. "Our hope is that the Center will enable people to learn ways to de-stress and build resilience as well as connect with others working to improve their health and wellbeing. We are enthusiastic about the services that will be available there and hope that members will contribute to its flourishing."
George added that she believes this community model incorporates deeper dimensions of wellbeing undervalued in healthcare such as meaning and purpose, joy and generosity, and healthy relationships. 
"The opening of the George Wellbeing Center marks a milestone for the YMCA by providing holistic healing practices to greater impact the spirt, mind and body of all in our community," said Glen Gunderson, president and CEO of the YMCA of the Greater Twin Cities. "We're grateful for the leadership and vision of Penny and Bill George to ensure our community benefits from having the resources to lead thriving lives. As we continue to see a growing need to live more holistically, we hope the Center will be seen as a model for other Ys in the Twin Cities and an influence around the country."
The grand opening will be an opportunity for the Downtown Minneapolis community to be the first to book a service, get an introduction to nutrition and health coaching, participate in an aromatherapy "make and take" station and relax with a chair massage. In addition, the Center will host a raffle for free services, give away meditation kits and serve green juice, smoothies and gluten-free treats from Sift Gluten Free. YMCA members and nonmembers will have an opportunity to save 25 percent (members) and 15 percent (nonmembers) off their first service.
Services of the George Wellbeing Center are centered on three core tenets:
Be Aware: Assessments, programs, lectures and coaching that empower clients to be central agents of their own health. 
Be Centered: Exercise and movement programming, mindfulness and meditation and other mind-body approaches.
Be Restored: Personal services such as massage and acupuncture to aid in chronic stress reduction, pain relief and exercise recovery.
The George Wellbeing Center is open Monday-Friday, from 9:00 a.m. – 7:00 p.m., and Saturdays from 9:00 a.m. – 2:00 p.m. Stop in to the Center to schedule a treatment or call 612-465-0468. 
For more information on services offered, visit ymcamn.org/georgecenter. 
WHO: 
YMCA of the Greater Twin Cities
WHAT:
George Wellbeing Center Grand Opening
WHERE: 
George Wellbeing Center Located on Second/Skyway Level of the Douglas Dayton YMCA at Gaviidae on 651 Nicollet Mall Suite 200, Minneapolis, MN 55402
WHEN:
Friday, May 4, 2018 at 9 a.m.-5 p.m.
About the YMCA of the Greater Twin Cities
The YMCA of the Greater Twin Cities is a leading nonprofit dedicated to strengthening communities through youth development, healthy living and social responsibility. Established 162 years ago, the Ys provide life-strengthening services across the greater Twin Cities metro region, southeastern Minnesota and western Wisconsin communities. The 29 Y locations and program sites, seven overnight camps, 10 day camps, and more than 90 child care sites engage more than 350,000 men, women and children of all ages, incomes and backgrounds. To learn more about the Y's mission and work, visit www.ymcamn.org.