Welcome back, UY alums!  We would love to reconnect you to the UY.
We recently celebrated our 130th anniversary of the UY on the Campus of the University of Minnesota!  If you are an alum or friend of the UY, we want to reconnect with you!  Join our UY alumni network and receive more info about events and opportunities by emailing UYinfo@ymcamn.org.
We are always collecting alumni stories and photos!  Contact us at UYinfo@ymcamn.org to share your story!
Alumni Spotlight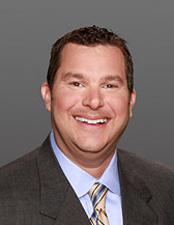 Steven Terry graduated with honors from the University of Minnesota in 1993 with a Bachelors of Science. During his time at the U of M, he participated at the University YMCA on a variety of levels, including

 

Y Buddies

 

and the

 

Metro Internship program. Steven finished his undergraduate work while participating on the Metro Internship board and after graduation was active on the UY Community Board.
After undergrad, Steven went to law school at William Mitchell where he graduated in 1996 Magna Cum Laude. He currently is the Founder and Managing Partner at TSR Injury Law where he has practiced in the field of plaintiff's personal injury. Steven lives with his wife and two daughters in Eden Prairie, Minnesota.
Steven and TSR Injury Law are proud to be the continuing sponsors of the annual Greg Coleman Celebrity Golf Tournament, which benefits the youth-serving programs at the University YMCA.
The University Y has affected many lives. Our network of alumni is large and is making the world a better place, because of our commitment to developing college students as cause-driven equity leaders through opportunities for personal development and community outreach. When you graduate from college, your opportunities to continue to partner with the UY do not end; we still need your talents to engage with the next generation of UY leaders. Let us know how we can stay connected to YOU!
If you wish to reconnect with the UY, please contact us. We would love to hear from you!
Other ways to stay connected:
Join our Community Board.
Follow us on Twitter.
'Like' us on Facebook.